Factories
Industrial Wheeling
Wheeling's past prominence was based on a confluence of transportation routes to the West. The Ohio River, the National Road, the Baltimore & Ohio Railroad, and the Suspension Bridge all brought many people to and through Wheeling.

What made manufactoring successful here - was it transportation that made it easy for raw materials to come in and finished products to go out? The abundance of coal as a cheap energy to run factories? Or maybe an entrepreneurial spirit that anything was possible? The transportation advantage is still here but the coal and the can-do attitude are mostly gone. In any case, Wheeling became a major manufacturing center in the second half of the 19th century and many fascinating industrial buildings remain to mark that heritage. Here are some images from a 1936 Wheeling Chamber of Commerce brochure promoting Wheeling as the Workshop of the Central West. Following that is a growing list, first of names of factories, and then photos and text to document them.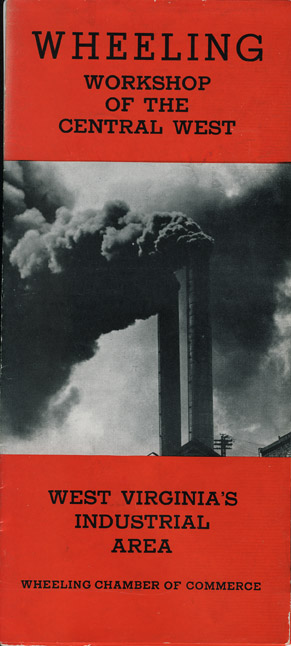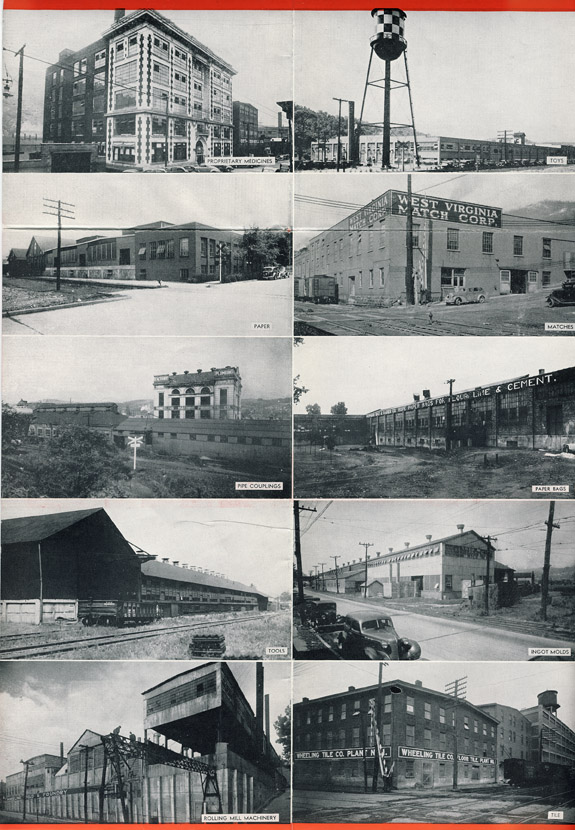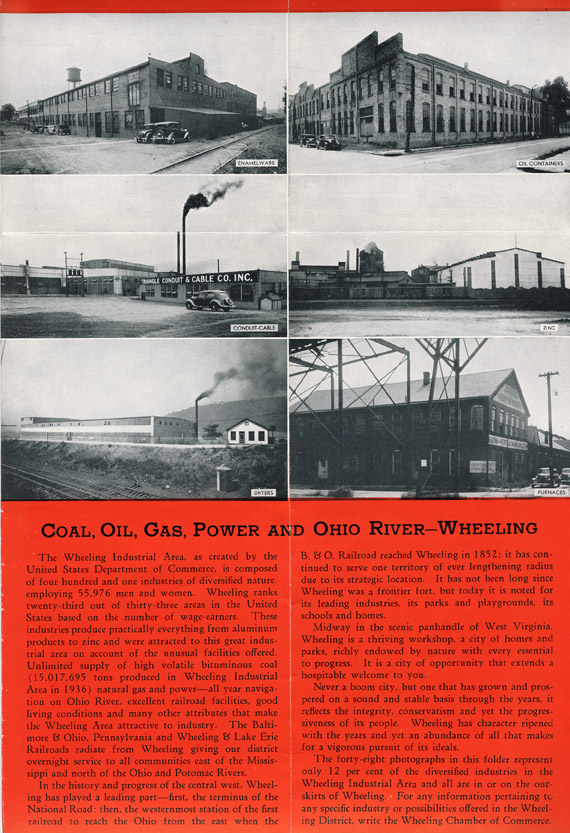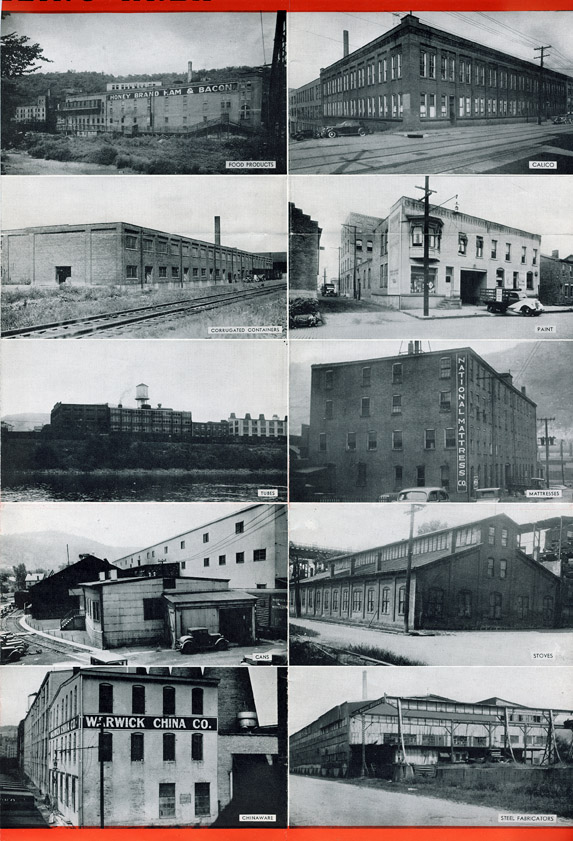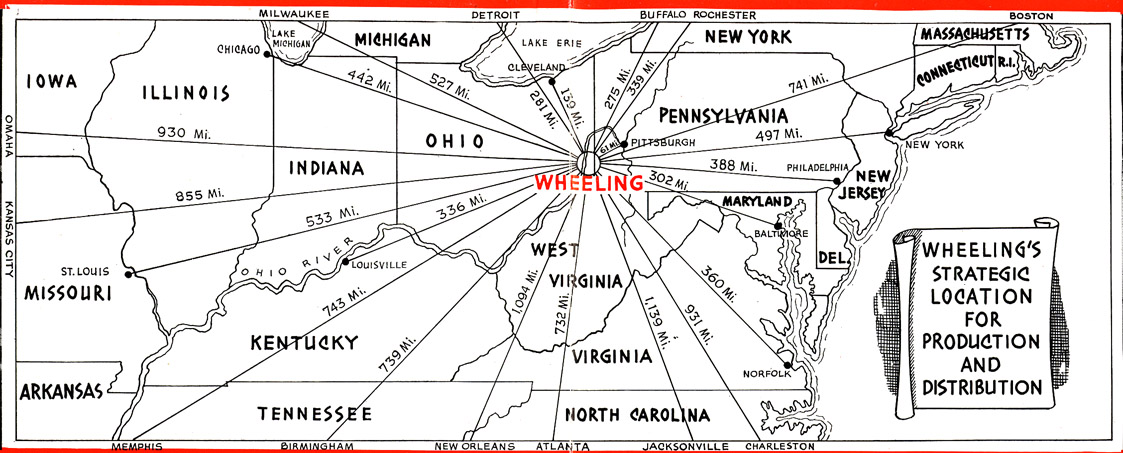 I would be happy to learn the identification of any of these factories (and their locations). The map indicates how central Wheeling was felt to be in 1936.


- 22nd & Water St

---