Demolished
Gone, But Not Forgotten
Buildings, bridges and other structures have lifetimes that depend upon the type of construction, maintenance, and value of the land. Old buildings that fall into disrepair or that are deemed inadequate for current needs are too often demolished. Almost always old structures are replaced with eyesores with little aesthetic value. The historic heritage of Wheeling is one of its main assets - wanton destruction, especially to make parking lots, transforms this historically important place to an uninteresting collection of buildings along the interstate.
 
  Too many of Wheelings historically interesting structures are gone, and more are torn down every year. Soon historic Wheeling will be gone and we will bemoan the short-sighted politicians who failed to protect the city's heritage.
 
  Here is a very partial list of structures that are gone.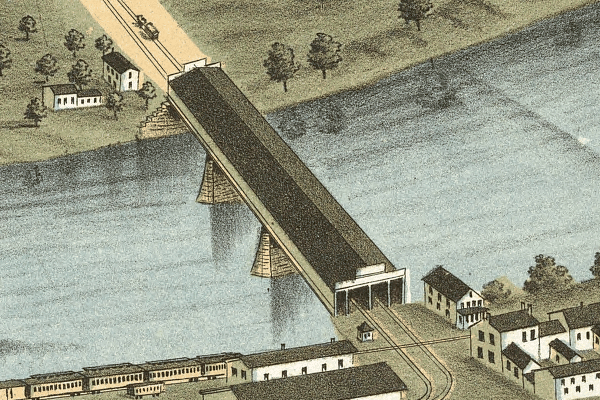 * Belmont Covered Bridge. Built 1836, demolished 1893.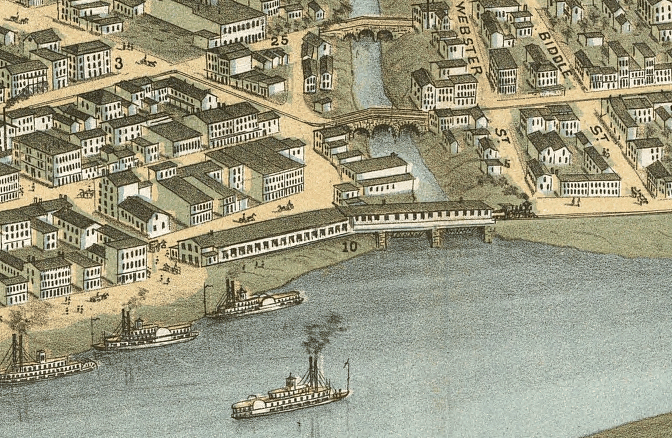 * B&O Rail Road. Built 18xx, demolished 19xx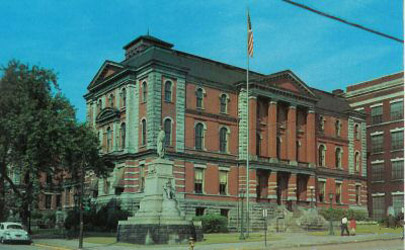 * City-County Building. Built 1876, demolished 1956.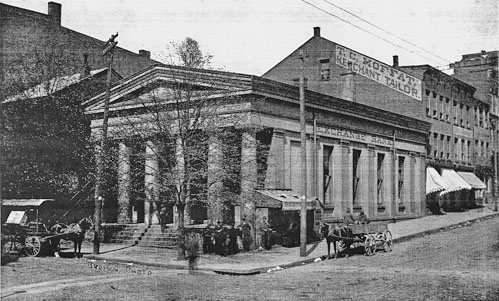 * Exchange Bank. 12th & Main street. Built 1834, demolished ?

* Grand Opera House. Built in 1880s? and destroyed in ??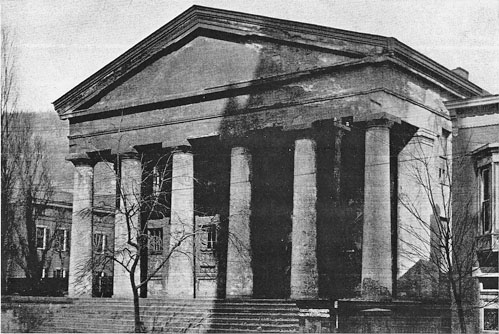 * Ohio County Courthouse. Chapline and 12th streets. Built 1839, demolished 1899

Ohio County Jail built 1839, - demolished ?
Old Post Office Built 1858?, demolished ?
Old Stone Church. Built in 1807, demolished by 1940s.
Rex (Coronet) Theater. 1422 Market St. Built 1914, demolished 1989, replaced by expansion of Wheeling Office Supply.
Riley House. Built ?, demolished 2008
Riverside Park. Built , demolished 1946
S Bridge, Triadelphia Built ~1807, torn down in early 2000s?
St Alphonsus School and Rectory Built 1875, demolished April 2011. For shame.
Security Trust Bank. Market St. Built , demolished 1959
Steel Bridge. Built 1891, demolished 1962.
Thomas More Center, Marshall St, Elm Grove, demolished in Feb 2010 by Diocese of Wheeling-Charleston because it was too expensive to maintain. Very sad.
Truxell House. 1325 National Road. Built ?, demolished 2008
Virginia Theater. 12 th St.. Built 1908, demolished 1962 to be replaced by parking lot
Washington Hall. NE corner, Market and 12 th streets. Built 1853 for $46,000, housed WV state legislature in 1875; burned 1875
Wheeling Female College. Built 1848, converted to hospital 1891
Archibald Wood Home. Built 1787, demolished 1949. (Home at head of Homestead Lane; Woodsdale is the area of his land)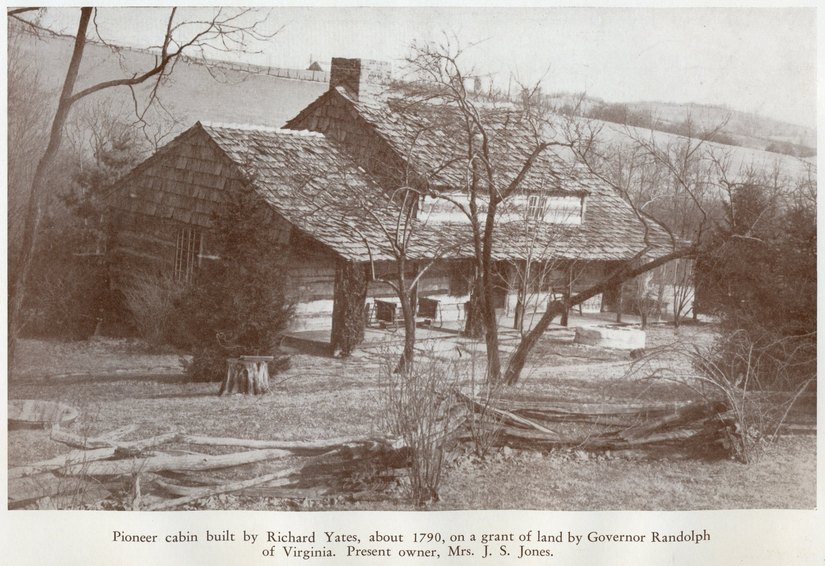 Richard Yates Cabin. Built circa 1790, demolished circa 1995.


Jan 19, 2009: City plans to demolish following dilapidated buildings: 2242, 2710, 3725 Eoff St; 4340 McColloch St; 206, 208, 435-438, 1120 Main St; 601, 1041, 1043 Market St; 391 National Road; 2654, 2657 Riley Hill Road; 500 N. Huron St; 108 N. Wabash; 634 Grandview Ave. 1043 Market was originally the Friebertshauser Building. Apparently the city goal is to make the entire downtown a parking lot.
Details from Wheeling Intelligencer, opinion from me!


62 14th St demolished Saturday, Jan 30, 2010! Why?
---